Foods That Can Prevent Erectile Dysfunction in Men
There is an old but true saying "You Are What You Eat" and on the other hand there is another saying that "prevention is better than cure". Rather than eating to treat and manage ailments, one must eat to prevent them. A healthy diet and good eating habits will always prevent the body from diseases and let you live an active lifestyle. Individuals living sedentary lifestyle with eating habits that include high-fat food, high-carbohydrate food, too many sugars, fast foods along with habits of smoking and drinking alcohol can lead to erectile dysfunction in men.
Improving your lifestyle and eating habits can of course help in reviving your sexual health and get unit of erectile dysfunction. There are researchers and nutritionists that have found that eating some healthy foods can improve recovery from erectile dysfunction in men. Before we give you out foods that can help you to attain your sexual performance back, it is important to learn how tight and foods can cause erectile dysfunction and which foods one must avoid for achieving better lifestyle and erections in bedroom.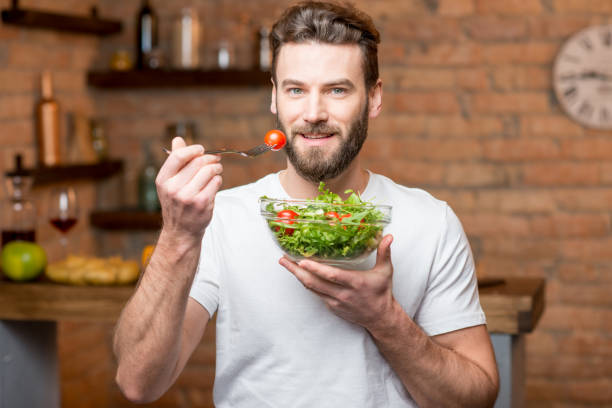 Erectile dysfunction occurs when there isn't a proper blood flow to the muscles of penis through blood vessels. Eating foods that are rich in simple sugars and saturated fat can lead to blocking of blood vessels which is called atherosclerosis. This is the condition that worsens and leads to myocardial infarction. By simply avoiding the foods that contain high quantities of sucrose and fructose, one can prevent the occurrence of atherosclerosis.
Intake of junk foods, soft drinks, alcohol, Tobacco can cause diabetes as well. Individuals with diabetes have high levels of blood glucose as a result, the nerves become weak and blood isn't able to flow properly into the blood vessels causing erectile dysfunction in men.
Therefore, one must avoid the foods rich in trans-fat, sodium, cholesterol, saturated fatty acids, sucrose and fructose. Even consumption of high amount of fruit juices can cause obstruction of blood vessels and erectile dysfunction.
One must eat completely opposite of the foods mentioned above to prevent erectile dysfunction. This includes:
Lean meat and dairy – foods that are rich in protein have been recognized to boost testosterone levels in males naturally. Doing intensive physical activity and eating protein rich diet will help you to get rid of erectile dysfunction in short period of time.
Green leafy vegetables – the green leafy vegetables are not only rich in vitamins and minerals but they also help to get rid of excessive fat stored in the body owing to their thermogenic nature.
Omega-3 rich foods – fish oil, olive oil, almond is and other dry fruits contain high amounts of omega-3. Consuming high amounts of omega-3 will lower down cholesterol naturally and help individuals to improve their testosterone levels and gain natural erections.
Berries – the strawberries, prunes, raspberry are the fruits rich in antioxidants. Consuming these in moderate amounts will help you to avoid erectile dysfunction and get rid of the problem as well.