Erectile Dysfunction Treatment
Erectile dysfunction is an inability of a man to reach and maintain erection, necessary for a satisfactory sexual function. This term has replaced the term "impotence"; it was offered in 1988 by the National Institutes of Health and accepted by the international organizations of urologists and andrologists since 1992.
A problem of impotence has an extremely important medical and social significance. Disharmony of sexual relations often causes family breakdown, fatherlessness, depression and even suicides.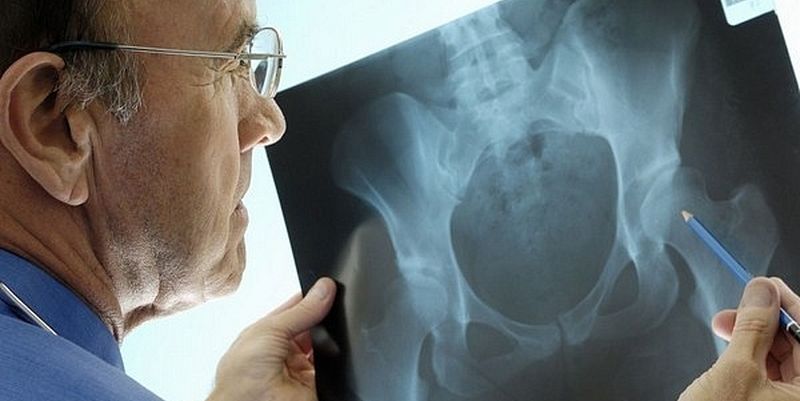 Currently, the frequency of erectile dysfunction is increasing; it is estimated that over 100.000.000 men worldwide suffer from this disease. Due to the false modesty, absence of a qualified specialist or other reasons, most men either don't go to the doctor or do it too late. This in turn leads to the disappointing results of the therapy and strengthen the notion of the low effectiveness of the treatment of this disease.
However, nowadays, the doctors have reliable medicinal substances for effective treatment of erectile dysfunction. In addition, fundamentally new methods of conservative therapy appeared. They are aimed at stimulating angiogenesis of the cavernous tissue of the penis, that is, the development of additional blood circulation in the structures of the penis, which leads to a qualitative improvement in erection. The methods of surgical treatment of erectile dysfunction have been modernized. Currently, microsurgical techniques are used for surgery on the vessels of the penis in case of vascular erectile dysfunction, while penile prosthesis has been further developed.
All this allows to assume that in case of timely visit to the doctor, most men with problems in the intimate sphere (as well as their partners) can expect a high efficiency of treatment of this socially significant disease. In this, timely treatment will allow you to carry out a much less invasive (milder, not associated with complex operations) and more effective treatment.
When should you see a doctor?
Erectile dysfunction is a long-term (over 6 months) inability to reach and maintain an erection necessary for a satisfactory sexual activity. That's when you need to see an andrologist and urologist.
Which methods for diagnosing erectile dysfunction are used nowadays?
There is a principle in medicine: from simple to difficult, from more gentle and non-invasive research methods to more complex techniques. Therefore, the doctor must start with examining medical history data to identify risk factors for the disease. He/she needs to assess standard laboratory and clinical examinations, as well as sexological and psychological statuses. After this, special research methods of sexual function can be used. The easiest one is oral Viagra test. Local negative pressure sample (LNP sample) allows to assess the quality of artificial erection by placing the penis in a special flask and pumping air out of it. The state of the vascular system of the penis is assessed by means of ultrasound examination of blood flow. There is also the magnetic resonance imaging (MRI) method, cavernosography and penile computed tomography (CT).
What treatments for erectile dysfunction currently exist?
All treatment methods can be conditionally divided into 2 large groups – conservative therapy and surgical treatment.
The first group is a conservative therapy, i.e. the treatment without surgery. This group of methods includes the prescription of selective phosphodiesterase type 5 inhibitors, androgen replacement therapy, vacuum constrictor devices, intracavernous injection of drugs into the cavernous body and combination therapy.
A new, efficient and perspective method of treating erectile dysfunction is a stimulation of angiogenesis of the penis with the use of the shock wave technology. The effect of the low-intensity acoustic shock waves on the cavernous tissue doesn't lead to the side effects, allows you to carry out the treatment without pharmacological drugs (Viagra, Cialis, Levitra, etc.) and is highly effective.
Surgical restoration of the sexual function. Surgical treatment of venous leak is performed in case of veno-occlusive erectile dysfunction. Candidates for penile vein surgery are younger men, preferably without co-morbidities (diabetes, cardiovascular issues, history of smoking, etc.)
Penile prosthesis implantation
Penile prosthesis implantation is a "gold standard" in penis surgery, the most effective and most commonly used method of restoring penile rigidity. Such a high effectiveness of penile prosthesis implantation is due to an analogy with such a biological phenomenon as the presence of penis bone in some mammals, as well as the reliability and perfection of the design of complex multicomponent imported prostheses or, on the contrary, the simplicity of one-component prostheses of domestic production. The main indications for prosthetics are vasculogenic erectile dysfunction, cavernous fibrosis and diabetes. In rare cases, in the absence of the effect of long-term conservative therapy of psychogenic erectile dysfunction, it is possible to consider the opportunity of prosthetics for these patients.
Which doctor treats impotence?
Since the mechanism of the development of impotence involves processes at different levels (physiological and mental), the most efficient therapy is achieved by means of interaction of specialists in different medical fields. First of all, it is recommended to contact a therapist who will prescribe a comprehensive examination of the work of all body systems.
In the future, it is advisable to make an appointment with a sex therapist, especially if you have ejaculation disorder and decreased libido.
In situations where erectile dysfunction has appeared for no obvious reason, it is necessary to visit an andrologist. This specialist prescribes a list of examinations to define the pathologies of the male reproductive system; usually, it includes an ultrasound analysis of the kidneys, prostate and testes. Based on the results obtained, the doctor develops the treatment course to eliminate chronic diseases of the male genital organs and restore sexual and reproductive functions.
Moreover, in the process of diagnosis and treatment of impotence, you need to ask for a qualified help of urologist, since urogenital disorders significantly affect erection.
Interaction with such doctor as a psychotherapist make it possible to determine the psychological issues that lead to difficulties in reaching and maintaining a stable erection. Stress, physical overload, and violations in the mode of work and rest frequently lead to erectile dysfunction. Sessions with a psychotherapist help to deal with anxiety and fears of possible failure during sex and normalize the level of aggression and irritation (if necessary).